What is HEW?
HEW stands for Hamilton Electricity Works. This impressive group of Victorian factory buildings were built in 1901 and closed in the 1960's. They occupy a small site at the end of Hamilton Road, Twickenham.
In October 2005, plans were submitted to demolish these historic industrial buildings and replace them with a large development of flats.
The Campaign
This website was started soon after by a group of local residents from the Twickenham Green area who formed an action group to fight against the plans. The campaign did not seek to prevent the development of this site but to see a tasteful conversion which would be sympathetic with the surrounding area.
What was once an essential utility in the Borough and then forgotten over recent years, has now been recognised as an important landmark in the Industrial Heritage of Twickenham. The campaign and website has brought attention not only locally but nationwide with a high profile mention on the BBC website.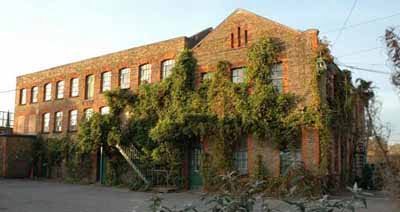 One of the victories for the campaign came in April 2006 when the original plans for redevelopment (submitted in October 2005) were rejected by the Council Planning Department, due to deficiencies in several key areas. However, since then several plans have been submitted and rejected culminating in an appeal by the developer to the Planning Inspectorate. A three day Public Inquiry was held in September 2007.
In November 2007 the Inspectorate upheld the appeal and made the decision not to grant planning permission as well as refusing Conservation Area Consent to demolish the historic buildings.
This was the a huge victory for the local residents, ward councillors and MP Vincent Cable who had all campaigned relentlessly to save HEW.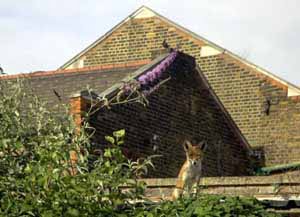 In September 2008, Planning applications 08/2870/FUL & 08/3000/CAC were submitted. The applications consist of a conversion of existing redundant industrial building into 21 flats, demolition of minor buildings and structures and construction of 6 new residential units, with 24 car parking spaces.
Click here to view the planning application documents on the London Borough of Richmond upon Thames website.
There have still been many objections to this latest application mainly on density issues.
Situation Update
Presently the site is being occupied by local tradesmen including Proper Oils, an eco award-winning company which specialises in the collection and conversion of commercial cooking oils into bio-diesel.
HEW once again has a purpose in the Borough and it is ironical that once again, it is providing Power but in a much greener way.
However this is a temporary situation and at some point in the future, the developer will want to proceed with his investment.
Parking problem
Those who know this area will be aware that parking is a major problem for local residents. The streets are mostly narrow cul-de-sacs with no off-street parking, so the proposed development of flats would only serve to exacerbate this problem, not to mention increase the flow of traffic along these, already busy, roads.
Residents in Hamilton Road fear that they will lose precious parking spaces and also be subject to a considerable amount of traffic coming to and from the site.
Lend your Support
We would be delighted to receive your support, particularly if you live in the area or visit it regularly. You can register your objections or views on the LBRUT planning website or alternatively write to your local councillor. Our group has been boosted by the support of the Local MP, Vincent Cable, and a number of local councillors, as well as several other local organisations and groups.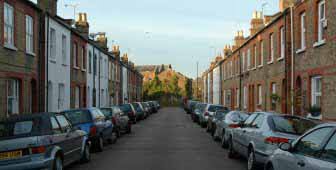 If you would like to contact us, whether to offer to help, or simply to give feedback or comments, click here to fill in our contact form.